Ganti Server Lain Jika Video Tidak Bisa Di Putar/ Refresh Player Terlebih dahulu
Error, unknown data response.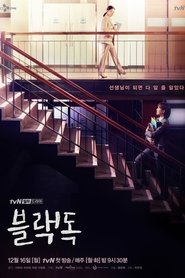 Black Dog Season 1 Episode 3
Ha Neul is asked to make the class materials for Yi Boon's class. Ha Neul comes up with a novel idea of teaching students which Yi Boon cannot understand. Meanwhile, upon Sung Soon's request, an admissions officer from Yeonhui University comes to visit Daechi High School, but he turns out to be a newbie who doesn't know a thing about the university admissions system.