Born Again Season 1 Episode 17
Ganti Server Lain Jika Video Tidak Bisa Di Putar/ Refresh Player Terlebih dahulu
Error, unknown data response.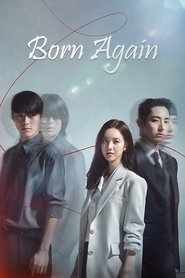 Born Again Season 1 Episode 17
Sa Bin gets transferred to the hospital after she was stabbed by a thug. Su Hyuk finds out that it was Jong Bum who incited to murder Su Hyuk. Sa Bin notices that there is a tracking app on her phone and she assumes that Jong Bum was following her all along. The police discover a tattoo from the victim, Lim Hwa Young, and start to track down the person who purchased the tattoo ink.
Episode Title: Episode 17
Air Date: 2020-05-18
Year: 2020