Born Again Season 1 Episode 19
Ganti Server Lain Jika Video Tidak Bisa Di Putar/ Refresh Player Terlebih dahulu
Error, unknown data response.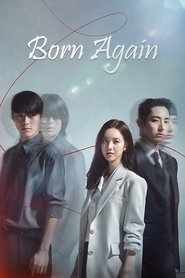 Born Again Season 1 Episode 19
Su Hyuk sees Jong Bum on the camera which was installed at the place where Detective Ju was attacked. So Su Hyuk believes Jong Bum attacked Detective Ju. Jong Bum notices his house was robbed by someone and realizes that his painting was missing, and all of his photos on his phone are sent to somewhere else.
Episode Title: Episode 19
Air Date: 2020-05-19
Year: 2020