Born Again Season 1 Episode 23
Ganti Server Lain Jika Video Tidak Bisa Di Putar/ Refresh Player Terlebih dahulu
Error, unknown data response.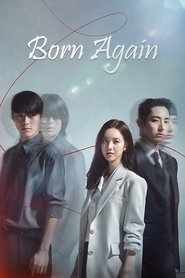 Born Again Season 1 Episode 23
Feeling confused, Hyung Bin heads to Old Future. He asks the owner where Ha Eun was buried. After Jong Bum opened his eyes, he introduced himself as Gong Ji Chul in the test he had at the hospital. A male remains are found near in the East Sea, Gangwon-do. And JI Chul encounters the remains at the NFS.
Episode Title: Episode 23
Air Date: 2020-05-26
Year: 2020