W: Two Worlds Season 1 Episode 8
Ganti Server Lain Jika Video Tidak Bisa Di Putar/ Refresh Player Terlebih dahulu
Error, unknown data response.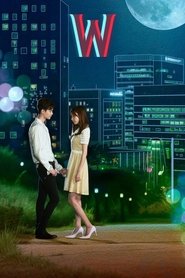 W: Two Worlds Season 1 Episode 8
The killer follows Chul to the real world and finds out about the truth about him and his existence. He wonders around reality and is now after Yeon Joo. Chul asks Yeon Joo to draw him waking up from a dream when she returns to her world because it is the only way to keep everyone safe and to bring everything back to normal.
Episode Title: The Killer Is After You
Air Date: 2016-08-17
Year: 2016