W: Two Worlds Season 1 Episode 9
Ganti Server Lain Jika Video Tidak Bisa Di Putar/ Refresh Player Terlebih dahulu
Error, unknown data response.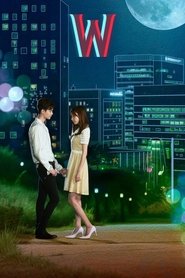 W: Two Worlds Season 1 Episode 9
Yeon Joo draws Chul waking up from a dream, and he completely forgets what has happened, including her. Seong Moo tries to finish the webtoon by making it a happy ending and decides that the killer's face will be his. However, the story doesn't go as planned when the killer takes over his physical existence.
Episode Title: Make It a Happy Ending
Air Date: 2016-08-18
Year: 2016